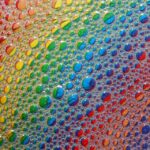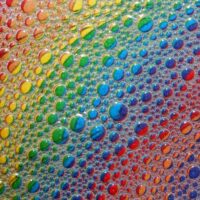 Professional Disclosure Statement
Philosophy and Approach: My goal is to assist clients working through life issues using varied techniques. Together we will select the areas to work on and the course of treatment to pursue. You will have the opportunity to be an active participant in your treatment. Techniques supported by research will most often be chosen to fit the individual circumstances you bring to counseling. Homework may sometimes be assigned between sessions to reinforce the work we are doing together. Our goal will be to work toward the most positive outcome possible, however, some issues may remain unresolved. There may also be sessions that you may find to be emotionally distressful and experience some discomfort. If you feel undue discomfort at any point, please let me know. We can discuss your feelings and may redirect our efforts or re evaluate the technique we are using. As a licensee of the Oregon Board of Licensed Professional Counselors and Therapists, I will abide by its Code of Ethics.
Formal Education and Training: I hold a Master of Arts Degree in Counseling Psychology. Major course work included human growth and development, ethics, counseling and assessment, psychological theory, group process, research methods, social and cultural awareness and behavior therapy. The program focused most specifically on the cognitive behavioral approach to psychological treatment. I am also a certified Thanatologist, someone who is well versed in the social and psychological aspects of death, dying and bereavement. I am also required to obtain continuing education as a condition of licensure.
Confidentiality: You have the right to privacy as stated in the bill of rights listed on this document. Exceptions to confidentiality are limited to extreme circumstances—threat of serious harm to you or others; suspected child or elderly abuse or neglect; a medical emergency; or a court order. Supervision and consultation will be used to ensure that I am providing clients with quality care. If you have any questions regarding the consultation, please ask and we can discuss your concerns.
Appointments and Telephone Communication: Appointment times are held exclusively for you. If you are unable to keep your appointment, please give me as much notice as possible. If you do not call at least 24 hours in advance, you may be charged a late cancellation fee of $100. No-show will be charged my full scheduled rate. Emergencies will be considered on an individual basis. I check my text messages all throughout the day. If you have an urgent scheduling need, please say so in your message and I will call you back as soon as I am able..
Crisis Care: Due to the nature of counseling, I may be in a session with another client and away from my phone or computer. In case of a mental health crisis, please call the Multnomah County Crisis Hotline at 503-988-4888, go to your local hospital emergency room, or dial 911.
Fee agreement/Sliding Scale Fee:
My standard fees are $225 for your initial 55-minute session, and $150 per subsequent 45-minute therapy session or $200 per 55-60 minute session. If you would like to use health insurance, I am willing to bill your carrier. Your policy determines the length of your session and your insurance company may or may not reimburse for these services. You may be charged the full session fee until I receive confirmation from your insurance company that your particular services will be reimbursed. I hold a limited number of reduced fee sessions based on individual need. All fees will be payable at the beginning of each session.
Fees may be charged on a prorated basis for other professional activities necessary for good clinical care, or for professional services you may need or request from me. Please note that insurance generally does not cover these charges. I will notify you before charging you fees for any of these services, which may include but are not limited to: time spent writing letters, reports, or treatment summaries beyond standard charting; telephone conversations initiated by you and lasting over 10 minutes; my attendance at meetings requested or authorized by you; consultations with others on your behalf; time to prepare, travel to and from, and attend any legal proceedings regarding my work with you.
If a client's payment by check is returned due to insufficient funds, the client will be charged for the counselor's non-sufficient fees and penalties.
Risks to Counseling and Treatment: There are some risks as well as many benefits with therapy. You should think about both the benefits and risks when making any treatment decisions. For example, in therapy, there is a risk that clients will, for a time, have uncomfortable levels of sadness, guilt, anxiety, anger, frustration, loneliness, helplessness, or other negative feelings. Clients may recall unpleasant memories. Also, clients in therapy may have problems with people important to them. Therapy may disrupt personal relationships. Sometimes, too, a client's problems may temporarily worsen after the beginning of treatment. Most of these risks are to be expected when people are making important changes in their lives. Finally, even with our best efforts, there is a risk that therapy may not work out well for you.
While you consider these risks, you should know also that scientists in hundreds of well-designed research studies have showed the benefits of therapy. People who are depressed may find their mood lifting. Others may no longer feel afraid, angry, or anxious. In therapy, people have a chance to talk things out fully until their feelings are relieved or the problems are solved. Clients' relationships and coping skills may improve greatly. They may get more satisfaction out of social and family relationships. Their personal goals and values may become clearer. They may grow in many directions – as persons, in their close relationships, in their work or schooling, and in the ability to enjoy their lives.
Legal Proceedings and Court Involvement: If you are involved in or anticipate being involved in legal or court proceedings, please notify me as soon as possible. It is important for me to understand how, if at all, your involvement in legal proceedings might affect our work together. In the event you are seeing me because you have been asked to obtain an evaluation for a legal proceeding, it is important for you to know the difference between treatment and an evaluation, and that treatment is not a substitute for an evaluation. If you need an evaluation I will assist you to find a provider who offers this service.
It is also important for you to know that I will not be a party to any legal proceedings against current or former clients. My job is to work with you to support treatment goals, not to address legal issues that require an adversarial approach.
As a client of an Oregon licensee, you have the following rights:
To examine public records maintained by the Board and to have the Board confirm credentials of a licensee;
To obtain a copy of the Code of Ethics;
To report complaints to the Board;
To be informed of the cost of professional services before receiving the services;
To be assured of Privacy and Confidentiality while receiving services as defined by rule and law including the following exception: 1) Reporting suspected child abuse; 2) Reporting imminent danger to client or others; 3) Reporting information required in court proceedings or by a client's insurance company, or other relevant agencies; 4) Providing information concerning licensee case consultation or supervision; and 5) Defending claims brought by client against licensee;
To be free from being the object of discrimination on the basis of race, religion, gender, or other unlawful category while receiving services.
You may contact the Oregon Board of Licensed Professional Counselors at (503) 378-5499 and lpct.board@mhra.oregon.gov. The board's office address is 3218 Pringle Road, SE #120, Salem, OR 97302-6312. Their website is http://www.oregon.gov/OBLPCT/Pages/index.aspx.
Additional information about this counselor or therapist is available on the Board's website: www.oregon.gov/oblpct.